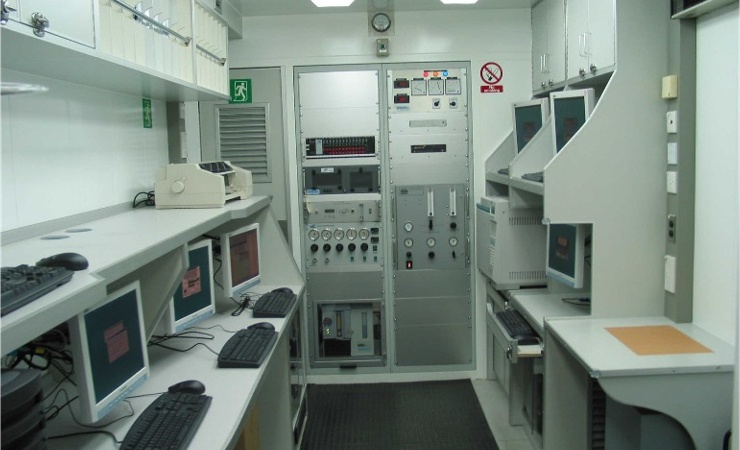 Alpha Integrated Energy Services performs mud logging services also known as hydrocarbon well logging which entails the creation of a detailed record (well log) of a borehole by examining majorly the bits of a rock or sediments brought to the surface by the circulating drilling medium.
We determine the position of hydrocarbons with respect to depth, identifies down hole lithology (the study of the general physical characteristics of rocks), monitor natural gas entering the drilling mud stream, and draws well logs for use.
Alpha is the industry leader in mud logging, focusing on drilling support and formation evaluation. Services that provide decision-ready information about well status and drilling performance are helping to drill better wells more efficiently. Critical decisions are being guided by timely and more accurate information on reservoir fluid composition, lithology to detect pay zones, well placement, and revealing reservoir connectivity and compartmentalization.
Reduction of costs and improvement of success rates. Alpha Integrated Services Limited uses sophisticated systems and experienced crews, which range from two to more people. Analyses of geological data as well as drilling parameters to identify and quantify productive hydrocarbon reserves, subsurface formation porosity and formation fractures. Our data presentations are used to make recommendations that optimize drilling paths (geosteering) for maximum reserves and production. We also look at the filling parameters in conjunction with formation analysis in order to provide recommendations to improve drilling rates, reduce costs and enhance safety.
CORE MUD LOGGING SERVICES
Determine Positions of Hydrocarbons
Identification Downhole Lithology
Monitoring of Natural Gas Entering the Drilling Mud Stream
Sampling and analysis of rock cuttings circulated to the surface in drilling mud
Observation and interpretation of indicators in the mud returns during the drilling process
Monitor gas levels and types.
CONTACT FOR SERVICES
Port Harcourt, Nigeria
Lagos, Nigeria